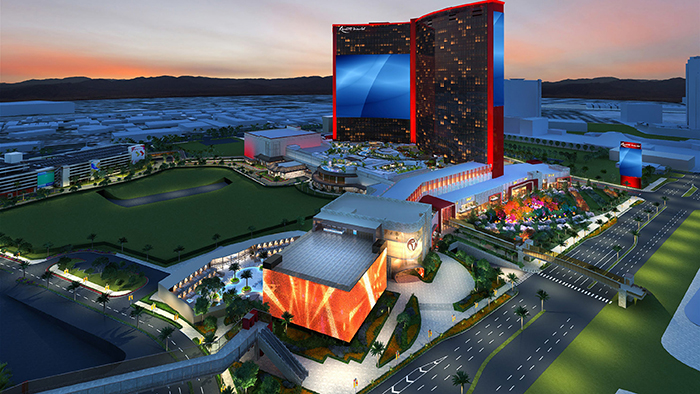 RESORTS WORLD LAS VEGAS
Resorts World Las Vegas is a hotel and casino currently under construction on the Las Vegas Strip with plans to open in Summer 2021.  The hotel and casino will house 3,500 hotel rooms, 5,000 seat theater, a 75,000 sq ft nightclub and day club, 220,000 sq ft pool complex, including an 1,800 sq ft infinity pool.  Additional convention space was also added to the design.  The resort will also include an LED video globe that measures 50 feet in diameter, and the west hotel tower will feature the world's largest LED video screen measuring 100,000 sq ft.
Innova Technologies was tasked by Southwest Steel to collaborate in development of temporary work platforms to assist the iron workers to safely access overhead work on cantilevered portions of the elevator tower framing, various stair systems in the podium, and the design of a tiered planter structure paralleling the curved stair on the pool deck level.