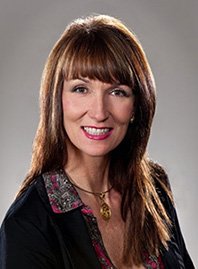 Welcome to Innova, Lori!
Innova Technologies, Inc. is pleased to announce that Lori M. Lea is the new Business Development Consultant for the firm. Ms. Lea has over 30 years of experience in the architecture, engineering, and construction (AEC) industry in the western United States having worked for Top 500, southwest regional, A/E firms throughout her career.
Ms. Lea brings depth and experience in relationship building, building business and generating project leads, she knows multidisciplinary services, is successful at proposal and qualifications preparation for complex public projects, and is knowledgeable of bid build, design-build, and CMAR construction delivery methods for private, public, and federal clientele. Her email is BD@Innovanv.com.
Ms. Lea is a member of the American Institute of Architects (AIA), National Association of Industrial and Office Properties (NAIOP), U.S. Green Building Council Southern Nevada (USGBC), Impact Las Vegas Philanthropic Giving Circle, and is a Past President for Southern Nevada Public Television/Vegas PBS. Ms. Lea is a supporter of Central and Rekindle Christian Churches and Las Vegas Rescue Mission.
Founded in 2003, Innova Technologies is a specialty structural engineering firm providing speed and technical competence to projects and companies in all 50 states and around the world. Core competencies include structural design for all building types, post tension, steel fabrication, transportation engineering, construction engineering, validation engineering and complex structures. With experienced personnel, Innova provides clients reliable, timely, cost effective, and constructible solutions.